Thank you for your order!
[et_pb_section fullwidth="on"][et_pb_fullwidth_slider admin_label="Fullwidth Slider" show_arrows="on" show_pagination="on" auto="off" parallax="off"][et_pb_slide background_image="https://thecornucopiacsa.com/wp-content/uploads/2013/04/Wesselius-Field-Day-10-068.jpg" background_color="#ffffff" alignment="center" background_layout="dark" heading="Welcome to the community that makes it possible for our farm to feed you!" /][/et_pb_fullwidth_slider][/et_pb_section][et_pb_section][et_pb_row][et_pb_column type="4_4″][et_pb_text admin_label="Main Text" background_layout="light" text_orientation="left"]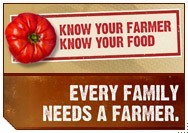 Thank you for subscribing to our CSA!
You will receive a confirmation of your subscription by email, and we will be in touch. We'll add you to our subscriber newsletter to keep you up to date about your produce.
Please follow us on Facebook, since that is where we are most active with our daily-weekly news and updates.
Thank you!
—The Wesselius Family[/et_pb_text][/et_pb_column][/et_pb_row][/et_pb_section]