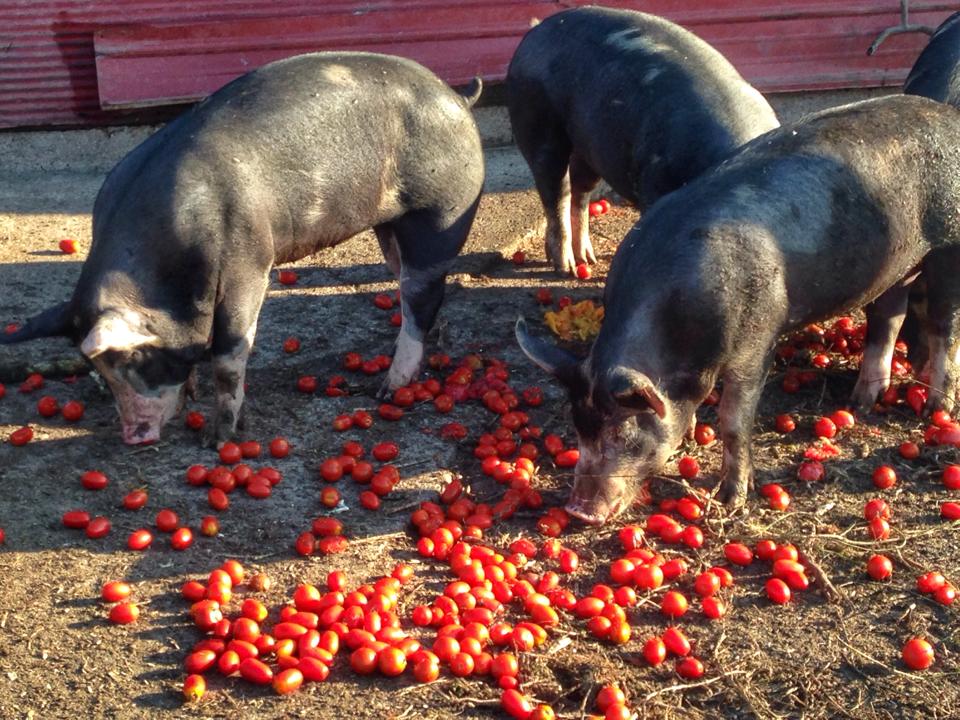 Purebred Berkshire Pigs
Home grown, pastured, all natural pork raised without antibiotics or hormones and processed the way you want it.
Call (712) 490-8218 to check on the availability of our pigs.
You'll also see notices on our blog when we are taking orders.
W
hen we are able to source feeder pigs of the quality and breed we appreciate we will take orders for half pig (about 110 pounds) per customer with a $100 deposit. (Final costs TBA.)
Our pigs are home grown, pastured, all natural pork. They are raised without antibiotics or hormones. The pigs will be processed in Hudson, Iowa, which means that you have some choices in many of the cuts. (For example, you can choose to not have MSG and nitrates in your bacon and other cuts.)
We'll take your order and pass it along to the butcher when the pigs go in for processing.
Call for Prices
Place your order today!
If you are not a
CSA subscriber
or close follower of our
Facebook Page
but would still like to get periodic news from The Cornucopia — and notices about the availability of our pork and poultry — you can subscribe to receive our blog posts by email. Expect weekly/bi-weekly news during the Spring and Summer, fewer in the Fall, and monthly updates in the winter as we prepare for the next growing season.